Fee Model
The interBTC bridge uses conceptually three different and independent fee models:
interBTC Fee Model. The internal interBTC bridge fee model covers any payments made through the operation of the bridge, e.g., the issue, redeem, or replace processes. This process concerns Users, Vaults (and its Nominators), and Relayers.

Griefing Fee Model. These are DOT fees paid to the Vault on a failed issue or replace.

Transaction Fee Model. The transaction fees are essentially the DOT fees paid on every transaction to the Collators.
Payment Flows
We detail the payment flows for both models in the figure below: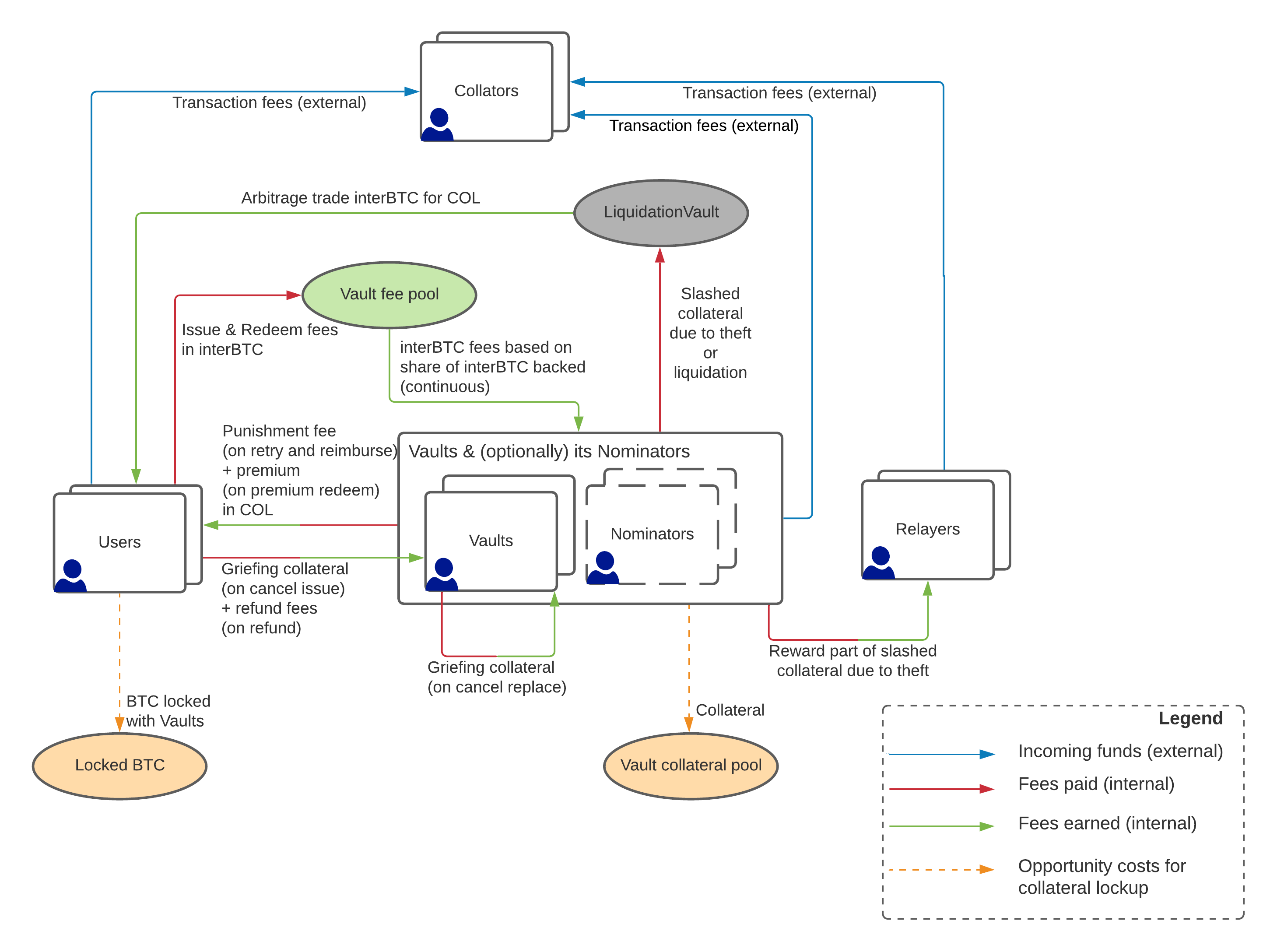 Transaction Fee Model
The interBTC bridge chain adopts the Polkadot relay chain model with DOT as the native currency for paying transaction fees. In this model, collators receive 100% of the transaction fees paid by Users, Vaults, and Relayers. We refer to the official Polkadot documentation for full details.